Robert Sheaffer's Page of Singing and Opera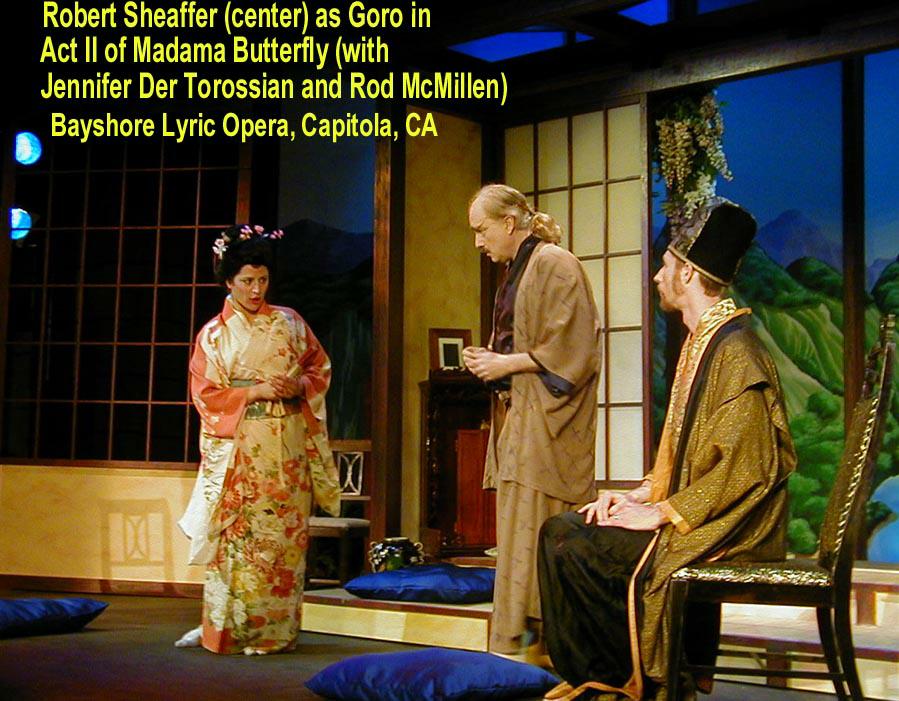 Click to see more opera scenes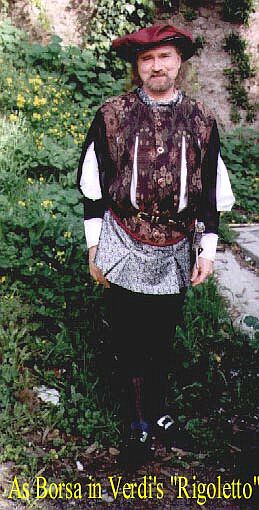 Listen to these MP3 files to hear me sing (recorded 2007-11, with John Danke (1950-2015), Piano)
E Lucevan Le Stelle (3.2M) from Puccini's opera Tosca.
Nun Sei Bedankt (1.8M) Wagner's opera Lohengrin.
Wintersturme (4.2 M) from Wagner's opera Die Walküre.
Di Rigori Armato (3.1M) the Italian Tenor's aria from Richard Strauss' opera Der Rosenkavalier.
O Sole Mio (My Sun), (3.4 M) by E. di Capua.
Questa O Quella (2.3M) from Verdi's opera Rigoletto.
Zueignung (Dedication), (0.9M) lieder by Richard Strauss.
Lonely House (1.9M) from Street Scene by Kurt Weill.
Real Audio files from a recital on June 28, 1998, Charles Calhoun, piano:
Mattinata
(Morning Serenade) by R. Leoncavallo.
La Danza, a Neapolitan tarantella by G. Rossini.
---
Opera Companies that I have sung with
San Diego Opera
---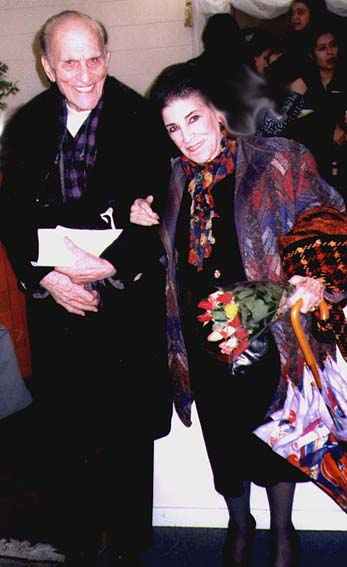 Feb. 21, 1998: Legendary soprano Licia Albanese (1909-2014, here age 89) poses with Maestro Salvatore D'Aura (1904-2004, here age 93) of the Bayshore Lyric Opera Company, Capitola, California. She was giving a Master Class in which I participated.
---
Click here to see the photo I use for Opera Auditions.
Visit the Operabase, a huge data repository about opera companies, performances and performers.
My former voice teacher Janet Campbell directs the West Coast Classical Artists agency.

my friend Rick Bogart's "Opera Glass"
My friend John Gunn's comments on singing, which he describes as a Prolonged Period of Patient Practice.

Send Mail to Robert
Visit Robert's Home Page